About Kratom in Oklahoma
We are an American Kratom Association GMP approved vendor. To join the AKA, we had to fulfill a strict set of criteria. PurKratom has one goal; to bring you the finest OK Kratom on the market today. Our company only uses organic, high quality kratom leaves in our products. We do not cut or mix our kratom product with any other ingredients that may compromise the overall quality of our kratom product.  
We are proud to offer you a complete line of high quality Kratom. All of our kratom products are carefully selected from trusted sources to ensure their purity and potency. We offer you several different kratom strains  including Red Vein Thai, Maeng Da, Bali and Malay as well as Green Malaysian Leaf and White Vein Borneo Leaf. So if you're looking for the best quality kratom in OK on the market, we've got you covered!
The Benefits Of Kratom in Oklahoma

OK Kratom for Energy
At PurKratom, we carry an extremely popular variety of OK Kratom. Our OK Kratom is made without artificial sweeteners or preservatives. OK Kratom tea is a great alternative to coffee or other caffeinated beverages.
Shop Energy Kratom in Oklahoma

Kratom in Oklahoma for Mood
We are happy to offer 100% organic OK kratom for mood strains such as Red Bali, Green Malaysian, and White Maeng Da in bulk. Our OK kratom is third-party tested for quality assurance.
Shop Mood Kratom in Oklahoma

Kratom Oklahoma for Recovery
We at PurKratom take pride in our Ok Kratom for recovery. Our customers love OK Kratom for recovery and we're sure you'll love the freshness, potency, and purity of our kratom product.
Shop Recovery Kratom in Oklahoma
Purchase Kratom in Oklahoma In Three Simple Steps
Step 1
Consider what kind of issues you are looking for help with and believe OK Kratom could assist you with.
Step 2
Select the Kratom in OK strain that has known benefits that might be able to help make a difference.
Step 3
Purchase with confidence at the Kratom Shop in Oklahoma, knowing you're buying the highest quality, 100% organic, lab tested Kratom in Oklahoma that is AKA GMP certified with no additives available!
What Makes Us The #1 Oklahoma Kratom Brand In The Country

100% Organic OK Kratom
Kratom in Oklahoma is always 100% organic.

Always Lab-Tested for Oklahoma
Our OK Kratom is always third-party lab tested.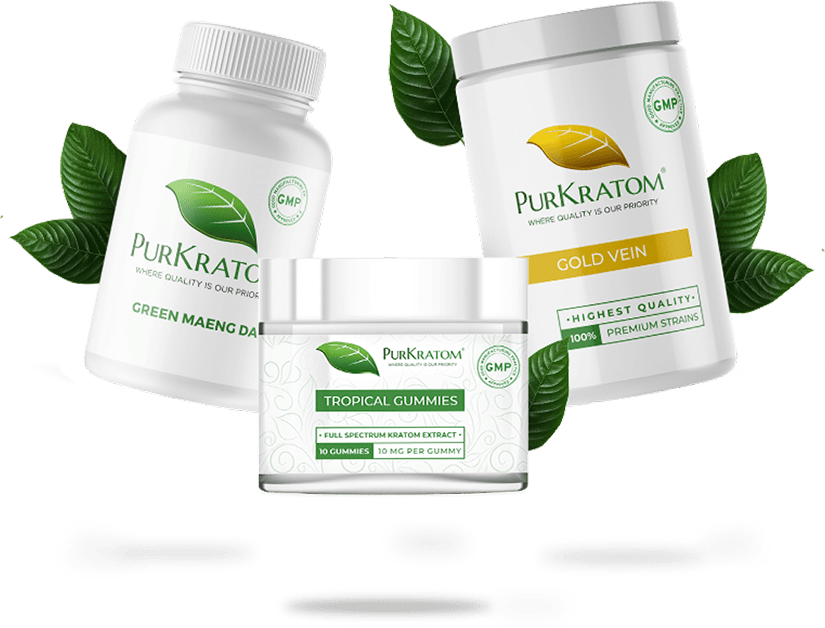 No Additives for Oklahoma
There are never any additives or sugar in the PurKratom amazing Oklahoma Kratom strains!

AKA' s OK GMP Certified
Buy AKA GMP Certified Oklahoma Kratom with confidence at our Kratom Shop in Oklahoma.
Frequently Asked Questions
What is Kratom in Oklahoma?
There are many ways to use kratom in Oklahoma. Fresh kratom leaves were consumed after harvesting in the early days of the plant. However, even more popular is mixing it into a kratom powder and taking it in capsules or as a tea. Citrus juices work best because they're hard to taste with kratom's earthy, nutty flavor.
How to Purchase Kratom in Oklahoma?
With our simple-to-navigate Oklahoma kratom shop, you can easily get your hands on some of the finest OK kratom sent straight to your house.
Choose the kratom Oklahoma strain that you want before making a purchasing decision. We guarantee that you will always acquire and consume 100% organic, lab-tested, AKA GMP certified kratom in Oklahoma with no additives. A one-time purchase option is available, or you may choose to subscribe and save 15% and get OK kratom whenever you need it, at your convenience.
How Long Does It Take to Receive my Shipment of Kratom in Oklahoma?
When you buy organic Oklahoma kratom that has been third-party tested and certified by GMP, you know you're getting the best. In most cases, the delivery period for OK kratom is between one and five days, depending on where you live. So make your way over to the Oklahoma Kratom Shop online and place your order with confidence.
What Makes Us the Best Kratom Shop in Oklahoma?
With PurKratom, people can purchase safe OK Kratom online with assurance they are receiving premium kratom. We prove that our Oklahoma kratom satisfies your standards to win customer trust and confidence. If you want to buy kratom in Oklahoma, you can rest assured that our products have been third-party tested, never contain additives, are 100% organic, and are AKA GMP certified. We only use the purest strains of kratom in our Oklahoma kratom products at PurKratom. A 30-day money-back guarantee is standard practice here at our Kratom Shop In Oklahoma to assure complete client satisfaction.
What is Purkratom that provides OK Kratom?
We believe that what sets us apart from other kratom retailers is that we take great pride in our products and customer service. PurKratom is constantly looking for new ways to improve our store and give the best experience to our customers. We have a strict selection process for the kratom we carry. Count on us to only select the highest-quality Kratom which are grown, harvested, and manufactured in the US enabling us to offer various premium kratom strains.
Reviews
I came across Oklahoma Kratom on a Reddit thread and was delighted to learn about Purkratom's organic kratom. I wish more people would give Kratom in Oregon the positive attention it deserves. I love buying Kratom at PurKratom because the quality is consistent, and the staff is knowledgeable and able to answer any questions. 
Luke
I'm an avid Oklahoma kratom consumer, and I have nothing but great things to say. I have done a lot of research and asked many questions about kratom in Oklahoma. Kratom is natural, and it works like a charm for me. I will be back to PurKratom.com for more soon.
Henry
Today was my first time trying Kratom, and I am so happy with it! This Oklahoma kratom stands out to me from the rest because of the customer service, quality, selection, and great prices. I recommend PurKratom to anyone wanting both high-quality and an amazing selection.
Paula